How to Advertise On Twitter?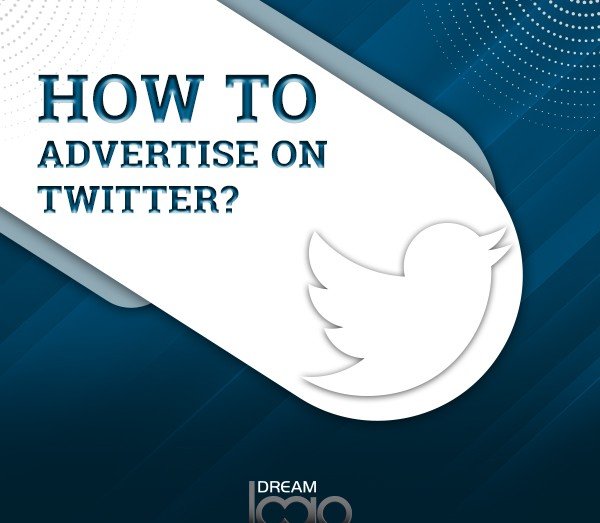 Twitter is one of the greatest social marketing platforms for promoting and advertising your brands. According to a recent study, 63% of Twitter users follow small businesses through ads by Twitter. Therefore, companies can observe the actual growth from this platform.  Ads on Twitter help you to promote individual Tweets or entire campaigns dedicated to specific objectives.
You can easily use the Twitter advertising platform to present your Twitter paid ads in front of those audiences who are not following you. This measure is helpful to generate new leads for your business. There are some basic steps for setting up a Twitter ad, and we will show step-by-step procedures for your ad campaign.
Select between "Promote Mode" and "Twitter Ads"
Before setting up your Twitter Ads, it is important to decide whether you want to promote Twitter promoted Tweets or run the Twitter promote mode for your ad campaigning. Promoted Tweets will help to appear your Tweets in the Twitter stream or Twitter search results of specific users. Promoting Twitter ads is a more holistic approach to accomplish a specific goal for your brands with the help of multiple groups of Tweets.
Reaching Out to the Audience with Twitter Ads:
You will have to pay a monthly fee as Twitter ads cost for as long as you are promoting a Tweet.  Paid ads Twitter support a single Tweet, and you can select the targeted audiences based on their location or interests. Based on your objective, sponsored Tweets will display your username in the user's newsfeed section. Twitter targeted ads play an important role in growing the follower base and building up your audience.
Select the objective of your Twitter Ad
To run a Twitter Ad campaign, it is important to determine your objective. Here is a list of eight objectives from which you have to choose your objective:
App installs
Number of followers
Engagement of Tweets
Counted views of promoted videos
Website clicks
Re-engagement of the app
Views of the in-stream video
Awareness
Twitter Promoted ad campaigns mainly focus on the number of followers that is the second objective listed above.  This type of objective is also known as "Promoted Accounts".  It will help you to promote your profile in the targeted audience's newsfeed and on the profile pages of the other accounts.
Fill up All the Details for Your Ad Campaigning
After choosing your objective, you will be redirected to a page where you have to fill up all the details like the name of the campaign, start and end date for your campaign, the total budget of the campaign etc.  Suppose your chosen objective is app installs, then you have to connect your app to Twitter and select this app from the dropdown list.
Setting Your Ad by Twitter
Twitter can set your ad in either "Standard" mode or "Accelerated" mode. Standard mode will enable the option to show your Twitter ads to the targeted audiences, and Accelerated mode will enable the option of displaying your ad campaigns as much as possible.
Create an Ad Group for Your Ad Campaigning
The next step is to create an ad group for your ad campaigning. There is always one pre-created ad group on the left-hand side of the Twitter Ads page. You can create more than one ad group by simply selecting "Copy ad group", which appears on the right-hand side of the ad group page.
You can customize the details of the ad group by simply selecting the "Details" tab. In the "Details" tab, you can set your ad group to bid for placement. The bid type will allow you to bid on a promoted ad placement. Three types of bids are available for placement: Automatic bid, Maximum bid, and Target bid.
Automatic bid permits Twitter ad manager to bill you the most cost-effective amount every time your targeted audience engages with your ad content. The billing cost will depend on the budget and audience parameters of your ad group.
It provides you the full control over how much money you are willing to pay every time when the targeted audience engages with your ad content.
It will allow you to allocate how much money you are willing to pay from the budget of your ad group when your targeted audience engages with your ad content.
Select the Target Audience for Each Group
You can select the target audience by simply clicking on the "Targeting" tab. This will enable the option to set the parameters of your targeted audience. It is very important to customize your audience to achieve a good outcome for your company and your message.
 You can customize different criteria like gender, age, location, language, device, audience feature, etc, for selecting the audience for your created ad group. "Targeting by Keywords" is an option available in the "Audience features" fields. It allows you to reach those people who search, Tweet about, or engage with different Twitter ad types.
Target by Interests and Followers:
"Targeting by Interests and Followers" is another option that allows you to create a list of the Twitter usernames and then target the Twitter users whose interests are similar to the interests of the followers of those users.
Select the Creatives to Promote the Tweets
The next step is to select the creatives you want to run with each ad group belonging to your ad campaigning.  You can either select the Tweets from the existing Tweets in your account or create a new Tweet by simply selecting the "Creatives" tab. "Creatives" actually enables the option to promote the Tweets that you want to promote.
You can compose a new Tweet for Twitter promotion by simply clicking on the blue quill icon present in the far right of your "Creatives" screen. If you like to promote the new Tweet, then just click on the "Promote only" button. When you click on the "Promote only" button, the Tweets are discoverable by the data partners, but they are not promoted until the campaign begins.
Review and Launch Your Ad Campaign
Before launching your ad campaign, this is the final step to check all the details carefully. When everything looks fine, you can launch the ad campaign by simply selecting the "Review your campaign" button. This button appears at the top right-hand corner of the screen.
Twitter ads provide a new path to reach and understand your customers on social networking platforms. Besides, the Twitter ads manager offers a centralized platform to manage your campaign. If you are planning to advertise on Twitter for the first time, then you have to learn how the platform works.
No matter which type of Twitter ad you create, but it is important to keep an eye on your ad campaign while they run and continue to optimize for better results in the future. In any case, use the knowledge what you've learned and let me know how things work out for you.