How can a good logo design increase the sales?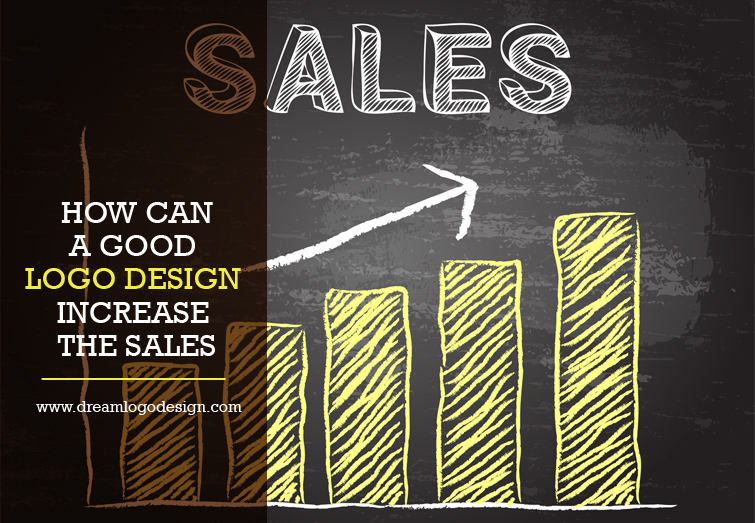 To give a business strong presence and popularity branding is the main weapon and the rudimentary factor is to with the brand mark. The visual aspect is always given priority in the present world. People remember what they see are visually appealing. Visual marketing is swiping over the marketing world be television, video, billboards, signage or any other media can be used to promote the business but the brand identity should be unique and appropriate. Consumers products for a long time even without noticing the brand name correctly but the visual aspect the logo is always the identification. Even if one forgets the name of the product can always recollect the logo. It is the most remembered aspect of the about the product. It has to depict company essence in a way that it becomes easily memorable for the customers.
Some of the recent surveys concluded that people go for the products more that have an interesting visual aspect and becomes more desirable. The mark also makes the brand memorable as the logo design interests them. There are so many companies that provide same product this results in consumers forgetting the brand names but a brand with distinct identification gets the first preference.
The logo should be created by keeping in mind the demographic you choose as the target audience so that people can relate to it with ease. A correct logo design can be crucial for the corporate identity of an organization and it's mission and vision. The most successful brands are always associated with their brand mark, like Nike, McDonald, Apple, and may more. The logo should be so designed that it can be associated with the company. Brand management is of utter importance the brand representation is the fundamental step for the memorability of the brand image motivating them to make a purchase.
Let's discuss some points that can help in logo design:
Get inspired from the trendsetter – You can, of course, study the famous logo design don't try to copy the complete thing but you can see the use of colors the fonts and get your creative juices flowing.
Think about company theme – Think yourself from a customer's point view and think how you will like the logo to be. What can make you interested? Based upon the target audience design for appealing to the potential customers and clients.
Don't hesitate to hand over to professionals – You can convey your point of view to the expert designer and with professional skills, he/she will make out the thing as you desire. The familiarity with the trends and industry type will helm the expert to include the appealing elements to entice the potential customers.
Build trustability - With selection of color and theme enhance the company credibility. Depict the high company value that ensures quality of your product or services to the target audience.