9 Growth Hacks For Facebook Business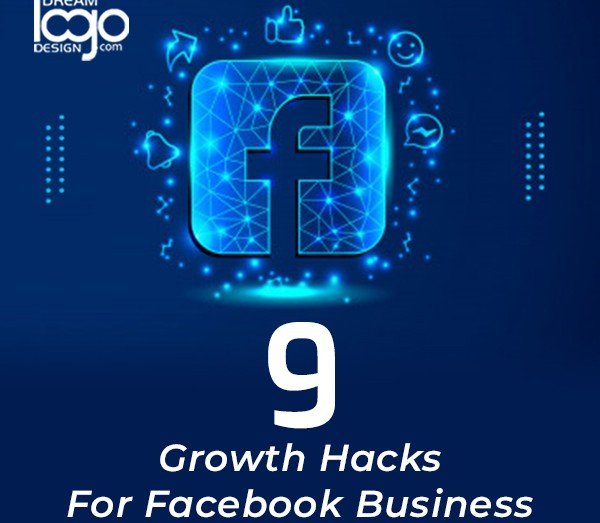 How's your Facebook page performing? If you're having trouble with your Facebook page, I will not blame you. With more than 2 billion monthly users, 65 million small business pages, and 4 million advertisers on its platform, Facebook is the biggest social media platform on the planet.
Getting the Facebook Page Back on Track:
Now the question is, how can you get your Facebook page back on track? You have to acquire some skills to make these platforms work for you. One of the most powerful and popular tools is Facebook's ads platform which will target people based on their location, demographic, and profile information.
Facebook Ads: A Cost-Effective Solution:
Consumer research and ads that previously cost more money now can be done with a few tests with the help of growth hacking Facebook ads. This actually scales your million-dollar business with almost no marketing costs.
Anatomy of a Highly Engaging Facebook Post
The currency of Facebook marketing is the post, so you should know what makes up an engaging Facebook post. If you don't know these basics, you may have trouble succeeding with Facebook advertising.
It has Evolved:
In the earlier days, we used social media platforms as the acquisition channel. We were impatient and used it as a place where we updated our users about our development, asked them to test our app, and answered our surveys. But nowadays, the scenario is totally changed. You should consider your Facebook page as your audience, not your business. The moment you stopped posting about yourself and just focused on your audiences and the kind of content they like, the popularity of your Facebook page will automatically increase.
9 Growth Hacks for Facebook Business
The following 9 Facebook growth hacks for Facebook business help to instantly improve your small business reach:
Upload Your Correct NAP on the Facebook Page
NAP stands for Name, Address, and Phone Number. If you forgot to list your business online, then you should submit your NAP to the directory of your Facebook page. You should make sure that all numbers, spellings, and abbreviations are correct.
Use Long-Tail Keywords in Your Posts
Long-tail keywords help to refer to longer, more specific terms people use to find information. Actually, it is familiar with SEO tools. To get bound by the customers you want, you will have to make your Facebook page more relevant to what they are looking for. You should be focused on what your customers are searching for and the words they use while searching. And then, model your Facebook page and content after that.
Finding the Perfect Match:
A long-tail keyword will not only increase your rank but also ensure that your audience is extremely focused and is a perfect match for your business. This will boost up the conversion rates and engagement that will help to increase the popularity of your Facebook page.
Put Keywords in Strategic Places
You should put exact keywords in strategic places that hold the most relevance for search. You should put your brand's name in the Page title. You can also use the About Section area to provide your page description on Google. Your posts should be pretty clear as your posts matter.
Link Your Facebook Page to Other Channels
The easiest way to get backlinks for your page is to link your Facebook pages to other channels like your official website, Twitter account, Youtube channel. It will help to promote your Facebook page with a higher rank for the searched items.
Add Reviews
Positive reviews help to boost credibility, trust, and sales. According to a recent survey, 85% of consumers trust online reviews as much as personal recommendations, and consumers go through an average of 7 reviews before trusting a business. The same survey also reveals 68% of consumers have provided a local business review when asked. So you should start prioritizing reviews that will help to increase the appearance of your page in search results on Google and Facebook. This could be used as a Facebook page growth hacks technique.
Add More Visual Content
We learn better from visual content as it sticks in our memory. You should use original images in your cover photo as it is the first thing your page visitor will notice. Try not to use stock images and always select the images that are in line with your company and its value. Let the visitor know what you are from the beginning. You should also use images in your every post. According to a recent survey, posts with images have 2.3 times more engagement than those without. It is the easiest way to increase the share-ability of your posts.
Publish More Videos
If a picture tells a thousand words, then a video is a thousand times better. Facebook users watch over 8 million videos daily. This is why Facebook's algorithm now prioritizes videos over other types of content. As a result, your published videos will help to have a 135% greater organic reach than your photo posts.
Go Live
Facebook live videos perform better than them all. Facebook live videos will help to increase your audience as Facebook live videos connect you with your audience to build a strong customer base. According to Facebook, people watch live videos 3 times longer than regular videos, and they comment 10 times more in a live video. This is very useful for Facebook group growth hacks.
Get Your Post Timing Right
It is very important to choose the right time to publish a post as your audience will not be waiting for your next update. They have their own lives. There are lots of recommendations for the best time to publish a Facebook post. But to know the best time to publish a Facebook post, you should go to your Facebook page and click on the insights and then click on posts. A detailed data will be presented in front of you to understand when your content does best and publish at those times.
Conclusion
Nowadays, internet marketers agree on the point that Facebook is the star social networking platform for personal branding and business tool for many users. All in all, having a successful Facebook account could be easy if you put your time and effort into using Facebook management tools to make your business growth easier and faster.