Explainer Videos and their Inevitable Popularity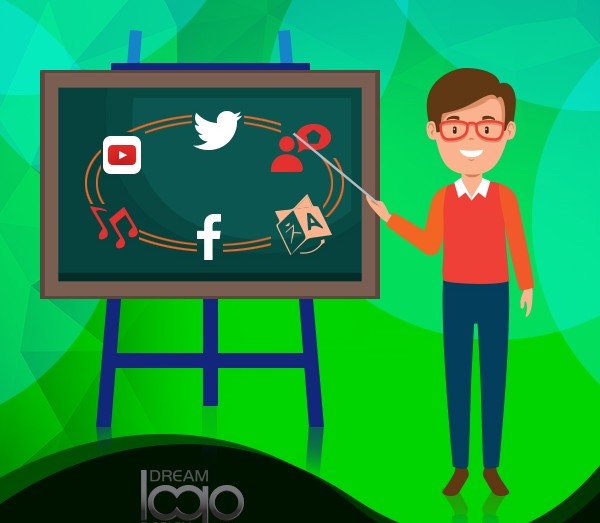 In the constantly evolving world of sales and marketing, you will find numerous tools and tactics that are both popular and effective. Every brand hopes to create an everlasting impact on their target audience, and eventually convert them into prospective clients.
Everyone wants to be popular, right?
And in this rat-race, every single brand is busy ideating, strategizing and implementing new marketing ideas to win the race. Hence, their brand name can stay put on the mind of the prospective customers for a long, long time.
But to let the mass know about your brand identity, you must follow an effective strategy to engage with your customers and increase the value of your brand. Naturally, you will work creatively on your social media, engage with your audience and promote relevant content. However, every day the competition around you is multiplying and you must be tired of thinking new ideas to promote your brand.
So, what else can you possibly do to market youre latest venture online?
In that case, explainer videos are your newest ally – one that you definitely need on your side. Let's talk about explainer videos and it's raging popularity in the world of sales and marketing.
What is an Explainer Video?
Explainer videos are exactly what the name suggests - to primarily explain a product or a service to a set of audience. These are short animated videos that talks about any service or product, and aims to describe the said product/service comprehensively.
Explainer videos are less than 2-minutes to 90 seconds of audio-visual briefing. In such videos, animated characters, description, texts, and humorous dialogues are brought together to create audio-visual content that is engaging as well as relevant.
How does an Explainer Video work?
These short wholesome videos effortlessly deliver your brand message to the audience- for instance, what your brand has to offer or why customers should pick your brand instead of brands with similar qualities. These online marketing videos not only grab your attention fast bust also wastes absolutely no time in creating an impact in your mind.  As we all know, audio-visual contents are more fruitful than ordinary content, especially in the world of  marketing and branding.
Recent studies says, among the viewers of web videos, 64% are prone to purchase the product or service shown in the video. Since, audio-visual contents stimulates human senses and increase one's interest towards the showcased product. Therefore, explainer videos are very effective way to sell concepts hazard-freely. You must have a explainer videography on your website or webpage (be it landing page or homepage or any product/ service page), to proliferate your website credibility and visibility. They are simple and can communicate with viewers easily.
The explainer videos are well focused on customers problems and make the customer feel prioritized. Wise men often say say "A happy customer is a loyal customer". Also, an explainer video highlights the key features of your brand making communiation easy and effective. It answers all the curiosity appears in first time viewer's mind and build viewer's trust towards the brand.
Well, let us elucidate you the priority and startling popularity of explainer videos or videography in understandable words.
Explainer videos contain visual-friendly motion graphics, including some voice-over dialouges, which are previously well scripted by professional script writers. It is a complete videography that pitch the sale each time. Creating a buzzing explainer video can get into the visitor's nerve and definite your sales progress.
A well made videography will enhance the online visibility, educate the customer about the company business or product and spread brand awarness, results in high raise in sales.
Further it will help to rank your website or web-page in Google and ensure your brand credibility among the mass. The more time people spent on your website, the more profit your brand will accomplish. Simple!
Being a contemporary commercial, explainer videos clinch your brand reach effortlessly.
As the explainer video is an unique combination of motion graphics, dialogues, voice overs, scripting, making it more captivating that able to resolve every specific customer problems by providing a fleeting explanation of the offered product or service.
Explainer videos are shareable through various social media platforms like facebook, youtube, etc., as they are short briefing of your idea. There are billions of social media users. The more it will get shared, the maximum reach and exposure your brand will get. In short, with perfect strategy and eye-catching yet informative videography, you can gain huge exposure within short period of time.
You might be thinking about the expenditure of making the videography and what if it does not pay you back? No need to worry about that. It is indeed a costly yet effective process for your business to grow. The good explainer video will prove worth investing and turn the business profit in positive manner.
An explainer video will give your brand an unique recognization in the crowd. The quality of videography will extend your professional level in your industry.
Hope these points have already convinced you about the need and popularity of explainer videos in terms of your business growth.
Keep it straightforward, and segregate the video into four distinct elements: The issue, the solution, how it works and the final action.
Concentrate on providing benefits, not on characterizing your product.
Try to make it shorter. The shorter the video, the more impactful it will be.With decreasing attention span amongst the youth today, most people do not pay attention on lengthy videos,skipping it in the process. So, try to utilize each second of the video and implement all the points smartly. For this, all you need is a good script! A good script forms the backbone of your explainer video.
After scripting, the next vital phase is voice over. A polished and professional voice will play the role of a trump card. Quality matters! A poor voice over can ruin all the effort making the video worthless.
Polished voiceovers, top-notch graphics is mandatory for a killer explainer video. The motion graphics will illustrate the story with the synchronization of voice over and script. So, it needs the hand of experties.
Consider adding some funk to it. Adding some music or song will invoke viewer's emotion by making it extra intersting.
Rememeber to plan your explainer video marketing strategy accordingly. Most people often avoid or overlook the need of planning their videography posting strategy in their excitement. Hope you don't!
In the overall process, you will definitely need some help of professionals to deliver a deadly, engaging explainer video. So that, the whole effort and expenditure does not get wasted. A good explainer video will enhance your brand publicity, while a cheap one will cost you your entire business.