Effective logo design trends to follow for 2016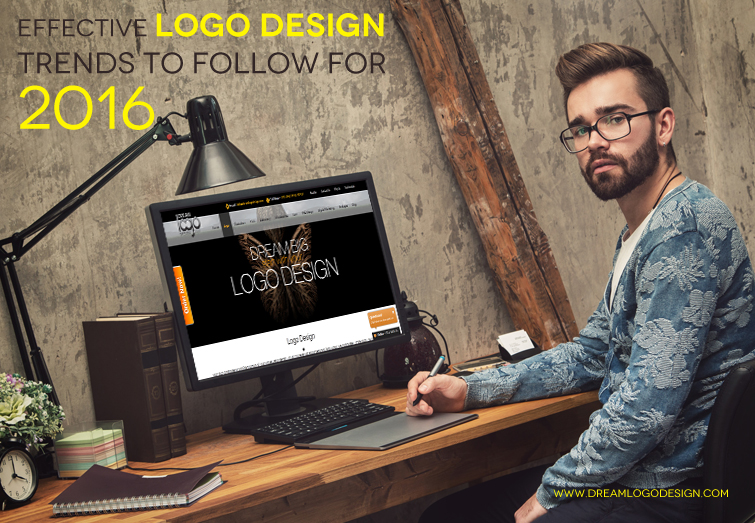 In this corporate world every business is trying to grip its distinct position online. It is needless to say that the competition is high and you have to have a great strategy for making a mark. Primarily, you need to work on creating the brand identity that can prevail in the market for gaining best customer base. In creating a great brand identity LOGO is the most significant thing to be thought about. The 'first impression is the last impression' as the saying goes, it is completely true for everything. While you want to develop an individual identification for your company, the logo will be the first representation that will reach the people as a representation. So, it is quite clear that you need have a perfect logo that depicts your company verticals best. Though its complex matter and you will need to take help of logo design company for flawless one.
Look at the trends and changes for creating a successful logo design:
Using Fonts in best way
If you are more into logo designs, then you must be aware that fonts have a decisive role in making your logo design effective. Often used fonts like Verdena, Open Sans but we have to keep in mind that there are many other impressive ones. In this we can see for instance, Yahoo logo used Optima font, which has provided a different look to the company's brand representation. We can see some of the unconventional fonts implemented this year like Aesthetic and Operator. And to be precise the most used fonts for this year in logos are like, Fiddle, Songbird. Of course you can check online for knowing the other trending ones that are being used for better impact.
Illustration is the in-thing for LOGO
Handmade illustration has made a strong revert this year. Now you know more needs to use stock illustration and pictures for creating a nice logo, as this year things have changed in this aspect. Logo Designers across the globe are implementing in their work, specially created illustrations to turn up with amazing logos. At present logo designs are getting inspired by the advertisements that have the quality of representing themselves in the best possible way.
Wise play of hues and colors
We can see, this year, particularly in the field of logo designing wide use of bright hues and bold colors. The main purpose to be served by the design is to hold the attention of the viewers in a blink of an eye. Using colors that exactly relate to the brand essence is the trend and seeing that people can really connect with product and services related. The perfect logo design is made by keeping in mind the target audience and the brand depiction.
Wordmarks for better Impact
Wordmarks is being highly used to create simple yet mind blowing logo designs. The specialty of additional color range for each font helps to make the design refined. Wordmark logos have an implicit approach of minimalism that portrays brand value explicitly. It matches with illustrations for the best look and fits appropriately all websites and dynamic applications. To top it all it is easily scalable than other complex fonts.