Does mobile optimization act as competitive benefit for the website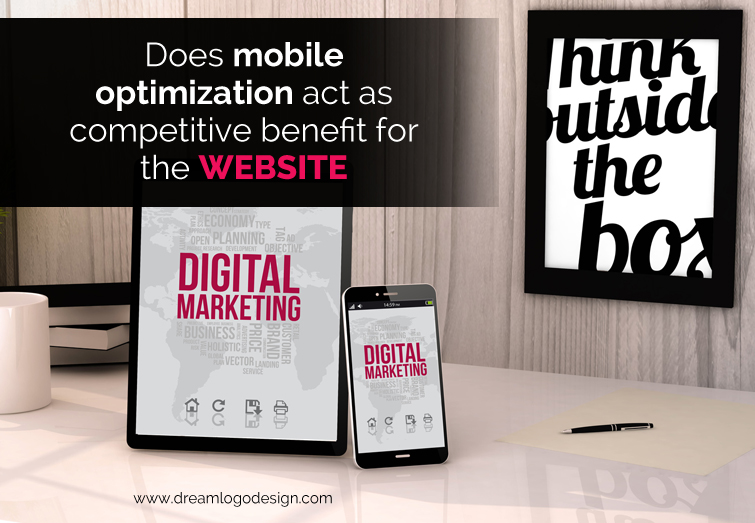 At present mobile took-over the use of desktop as the chief device for web surfing. This had started since 2015 but now is at real blow as it has been seen in a report from Google that maximum of the searches were done through smart phone or the other mobile devices. In UK also more that 80% of b2b searches are conducted in these smallest devices. While there was an upsurge of responsive web design since last two years now it has completely established it's prominence that is followed by almost all websites to improve usability. Some of the websites are still in desktop version and the contact form fill up for query is absolutely cumbersome on mobile. For getting a flawless responsive or we can say completely mobile friendly design.
These are points that must be checked for mobile optimization:
5 times more the users use mobile devices than desktop
It your website is not mobile-first then they choose to go for the other options
Page loading time is one of the key points for fetching traffic and people leave your website if it takes more than 3 seconds load.
Google announced the mobile-first index The mobile-first indexing did the last favor that essentiate the responsive design of the website. Giving in to this point makes it significant to increase the searches. The links and contents also impact the ranking and improve the ranking and visibility. Desktop version still holds the secondary capacity and the mobile version being the primary one. This will also lead you to get prioritized than the contenders.
Mobile optimization Google provides various tools to check responsive design along with that the Search Console can offer mobile usability details for every page. Search Console helps you look at the issues like:
Flash Usage – Maximum mobile browsers doesn't support Flash so you should use some other advanced technologies. View port not configured – the meta tag helps the browsers in scaling a webpage to support is a device. Small font size — This is a scaling issue and requires users to pinch the screen to zoom in.
Page Speed Page is a significant factor for all the websites and for mobile and desktop both. Some pages may get ,loaded fast in WiFi connection but the situation may not be same for mobile data. Google provides insight tools to check the site loading speed.