Digital Marketing - Helping Industries to generate maximum ROI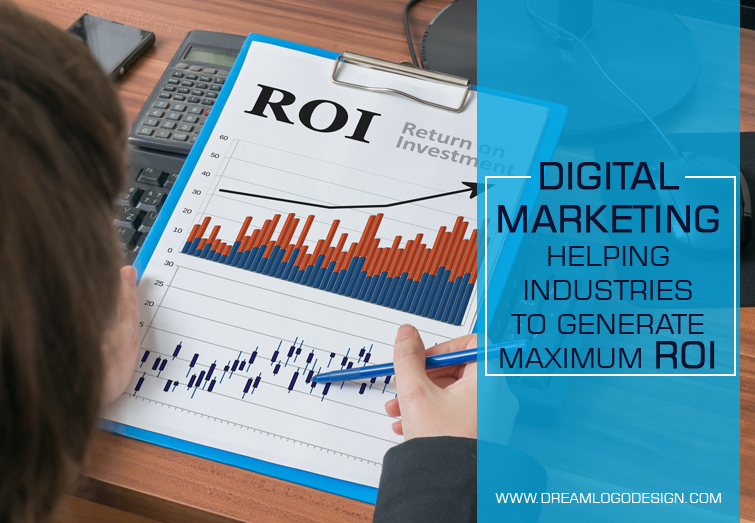 In the present technology oriented world digital marketing is the way to get connected. The traditional process of getting in touch person to person with old-fashioned marketing strategy is no more live. Whereas smart ways like email and social media channels play a crucial role in every business marketing effort. It's time that you embrace the advancement and most of the leading companies have already fallen into the place and shaped up their promotional ways. As per a recent survey conducted 80% of companies have a strong digital marketing strategy that is included in the complete marketing plan or has a definite digital plan separately.
We have also experienced some of these, being consumer or target audience for some or the other products as the result of a digital marketing plan. While we check our inbox it's filled regularly with promotional emails for products, and nevertheless, the social media feeds are sprinkled with commercial videos, pictures motivating us to check out the products or services offered by the brands that we follow or basing on the algorithms show the ads that we would probably like to follow.
While every entrepreneur is going gaga over digital marketing, the vital question that lurks in mind is – is implementing the technique worth? Are the businesses getting proper ROI by the digital marketing process? Does it increase the number of clicks? Are the potential customers purchasing? Is the company getting the proper exposure in the web world? Though the ROI is variable for various industries, some sectors get more benefited than the others. In the following section,
Mention's some of the industries that are enjoying high ROI through digital marketing strategies.:
Health: When you look for the reliable medical facility and according to a study conducted in 2014 more than 70% of people look for more detailed information about the doctors. That's the reason for the digital marketing approach is crucial for healthcare centers and even for the health specialist. A proper website and a good social media presence can provide the patient the complete information even through the feed backs provided the cured patients. And the details about the doctors. The proper optimization will help the search engine to bring up the best results to internet users.
Food: People really are emotional about their favorite food products. And social media is flooded with campaigns consisting of the food type you would prefer or the food destination that can satisfy your taste buds and ensures high engagement and clicks.
Law: Are you surprised? But that's true that the legal industry is getting the utmost benefit from the digital marketing technique implementation. Content management and marketing for law firms and the authority sites like Huffington post, LikedIn Pulse are the great medium to share legal topics. People read these articles and in order, the law firms get new clients further increases the ROI.