5 Best Color Tools and Sites Online for An Exciting Web Design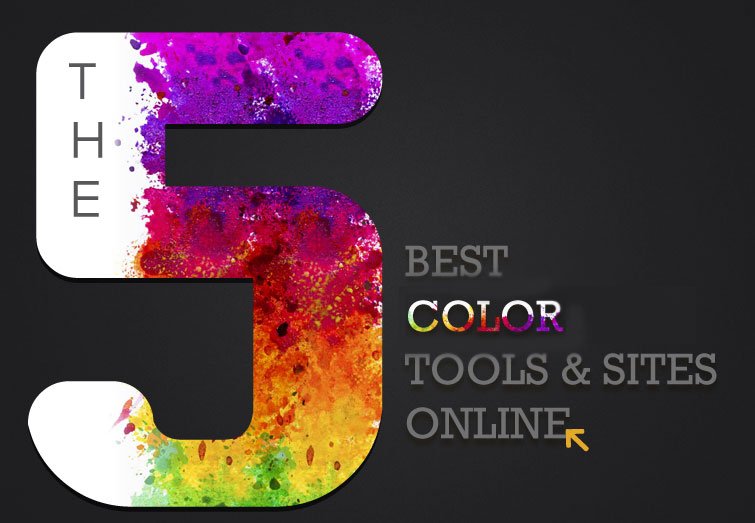 One of the most decisive steps in any web designing project is the choice of colors. And, if it is for a special website, it becomes even more important to utilize the right set of colors. The colors you choose while designing a web layout should be at per with the theme of the website, which is the products, services, or maybe the domain of information that you are offering the audience.
The color you use; instead, the range of colors you use in a web design layout will send a message to the page visitors about what to expect from the site. Also, this needs to be attractive enough to engage them effectively onto the website. That's why this decision holds so much importance.
For example, red generally is the color of passion, while blue implies tranquility and peace. To illustrate this point, it is not the same colors that you would use for a website that sells baby clothes, or for a law firm. Most likely, choose soft colors with pastel shades for the first, and muted shades of blue and grey for the second. The color depicts the image you want to portray to the audience.
Here, let us discuss the five best color tools and sites online to make your website development cycle a lot more interesting and exciting, along with making it appealing to the audience. I will divide this list into three distinct parts, which you can use according to your needs.
These are:
The Chromatic Circle
The Color Schemes
Choice of Colors for Typography According to Its Background.
Let's Discuss The 5 Best Color Tools and Sites Online for a Convenient Web Development Cycle
1. Playing with the Chromatic Circle
Undoubtedly, on more than one occasion, you have used a combination of two colors that did not fit. In the spectrum of colors, many work well together, while others do not match so much. For this reason, a color circle is a spectacular tool for understanding color relationships. Whether we are looking for an analog group or a personalized collection of shades, these tools with the color wheel will you to create the perfect palette.
2. Adobe Color CC
It is one of the free Adobe tools where anyone can generate color schemes from scratch. You can choose from many different color palettes, where you will surely find the one that best suits your needs. You can also save the different hexadecimal and RGB codes, or create a wheel based on a previously chosen image and use it accordingly.
3. Paletton
Paletton is a standard that experienced designers will surely know. It has existed for years and remains a reference site to date. Add a base color, and let the application do the rest and show its magic. You can choose different color relationships and how they would appear in the design. And, for each color choice, you will find slight variations with variable contrast. In this way, you can complete a palette with similar colors.
4. Choose Your Own Color Scheme
You may be in a situation of having to use a chosen color in your project. So, the next thing you have to do is find other colors that work as a complementary color to it. This way, you will ideally configure the tone of your next website. Thanks to these three-color palette generators, for making this task a lot simpler. Besides being able to continue experimenting with other colors to create dozens of color palettes, these schemes are very useful. For example, if you are creating a style guide, it will make the process a lot simpler, easier, and convenient.
5. Canva
With Canva, you can go a step further, and what at first is a website to choose your color palette, it suddenly becomes a Wiki. When you add a color, the web offers a detailed description of it. To which you must add a complete palette with different shades, in addition to various color combinations that you can use for the project.
As You Know About The 5 Best Color Tools and Sites Online Now, Let Us Also Talk About the Importance Of A Few More Aspects of Web Development Cycle.
Make Your Text Readable
What is the use of a website having the perfect shades of colors, if the text can barely be read? Color and accessibility are incredibly essential for anyone to have a pleasant and enjoyable web browsing experience. These resources will ensure that the web content is visible to all the readers by making the texts having sufficient readability.
Color Safe
Color Safe is a tool that allows web designers to take advantage of the available color palettes according to the standard. To use it, select the background color, typography, font size, weight, etc. and you are all set. Next, you choose a color for the text. You can preview the color of the text in the upper toolbar by clicking on a box and selecting the HEX or RGB value in the toolbar to copy it to the clipboard. And you are all sorted.
Accessible Colors
Accessible Colors works in a very similar way to Safe Color, although with a more straightforward and cleaner interface. You will surely appreciate this, as it will keep you away from unnecessary distractions. In a line, you will insert the necessary data: color, size, and weight of the typography. In another, add a background color.
As you now know about the 5 best color tools and sites online, you will also know that there is no set color pattern for any website. So, the next time you endeavor onto your next web designing project, choose your palate of colors carefully.
Choose Wisely. Magic Will Happen Automatically!!!