An Age-Old Conundrum: Do Good Logos Need to Look Good?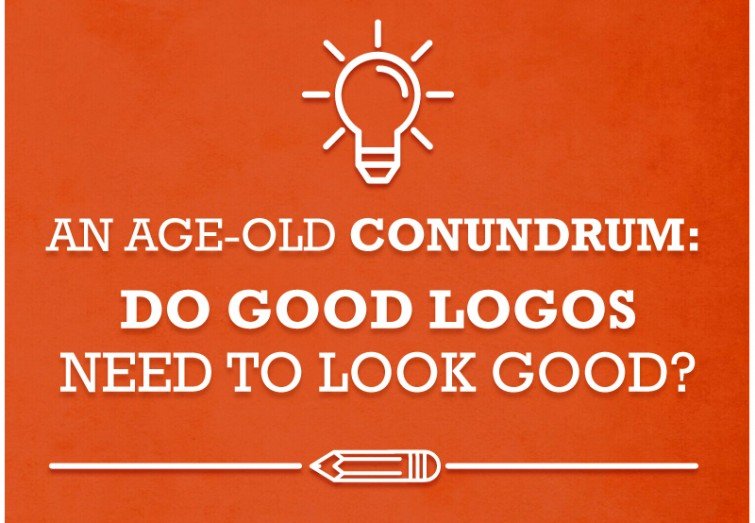 Your business logo needs to be simple, distinctive, and good enough to convey a unique message. However, what makes a good logo? Do good logos always need to look good? How to differentiate between a good logo and a lousy logo? The specialist logo designers have made their mark doing that. Also, there is go-to-guide for the logo designers that help them create a standard logo design for their clients. However, according to industry experts, a good logo not necessarily needs to look good. The most important thing is how much the logo matters at all and what quality the logo has that it can affect a company's marketing lineup.
In today's online marketplace, where millions of logo design companies are boasting of creating great logo designs, it is confusing to choose someone who can help you create the most professional logo that stands out. Before you go for such a professional logo design company to draft the design for your business website, you must check out in-depth guide as to how to design a great logo that looks 'good' and at the same time feels 'good.'
Use a Double Visual Effect:
Some of the best logos in the industry utilize a technique of creating a visual double effect. This is the technique to use two overly fancy images combined into one through a tricky interpretation of the central concept or idea. Logos made by using this technique always come out as clever and memorable. Your potential visitors love to experience this type of duel mind game that you are displaying through your logo.
Color is Vital:
The beauty of a logo depends on its color. The color palette is the most important consideration for designing a good logo. Color signifies important messages and communicates business ideas. There are times when you have to choose colors according to your brand, but other times you have full freedom to explore different colors. The color you want for your logo should bring life to the design. Remember a good logo is not always need to be 'good' and colorful in appearance. It will still act its purpose well even when designed black and white. When it comes to choosing a color for a logo, going simple is always the key. There are many examples of good logos that are designed in black or any single color version. This would be a bit tricky, but it is possible if designed by an experienced designer.
Don't Follow the Old Trends:
Each year, new design concept comes and goes away. Some good design trend that was great in the last year may look cliché this year. Therefore, do your research first on the latest design trends and design your logos accordingly. There is no use of repeating the same design concept again and again as people will never accept a design concept which has become cliché because of repeated applications. It is always a good idea to design according to what you have thought up yourself rather than using anyone else's opinion. People hate seeing the same design concept used by several companies.
Use Custom Fonts:
Typography plays a vital role in determining the aesthetic beauty of your logo. There is almost nothing that can give your logo a unique feeling than custom typography. Very often you will see logos that are designed with a simple font. These types of logos are fine, but there is no harm in trying different typeface to check which font looks the best in your logo. Using custom font is especially important when you have hired the professional logo designers to draft the logo design for you. Custom fonts make sure that your logo becomes unique and stands out in the crowd.
Let People know what it means:
There is a story behind every successful logo design. Beyond that overwhelming colors and typography, there is a profound message that every logo wants to convey. Be careful not to be overly complicated so that people find it difficult to understand the hidden meaning. Try to include a 'clue' that helps people understand the hidden message that you are trying to convey. Regardless of its shape, color and typography, the logo design should show its client how much thought and ideas went into the design process.