Amazing packaging design tips that are creatively awe-inspiring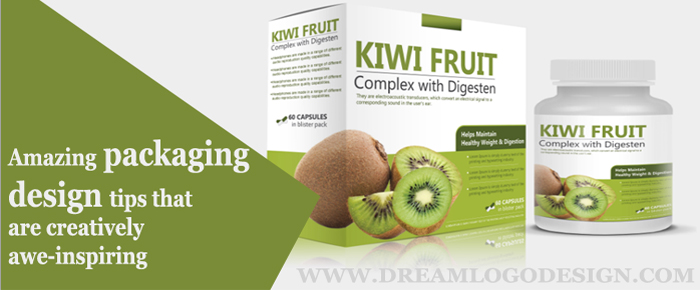 The quality of a product is the most eminent factor that results in customer loyalty yet packaging remains a prime factor that the buyer first look at. Moreover, the experience of receiving a beautifully packaged product makes the customer connect with the brand at depth. So, knowing this fact brands invest more amounts for getting amazing and innovative packaging design. Well, the question is what a brand should consider for getting proper design?
Following certain trends can be of course helpful as this can give an estimation to the designer, of what the target audience will prefer. The transformation and changes in the field of packaging is evolving and tallying with it crenelating a creative product-wrapper idea can be bang on the market arena.
Bold and minimalist approach Simple and uncluttered designs are like always in trend. People like them in all times. We can say that design principles that go back to rudiments again resurfaces back with certain modernization. And it is minimalism which is winning hearts presently, designers are emphasizing on the impact of minimalistic design, vibrant colors and brief yet meaningful messages mostly. "Less is more" is the creative thought. This approach will highlight the best features of brands. Employing lots of elements, in this fast-paced world will no way convey the message whereas, this will click in seconds. Bold and minimalist packaging design claims a distinctness. Example - Primal Kitchen
Building a Narrative At present its not completely about colors and elements but it is how you present the message, story or emotion and unity. A remarkable packaging conveys a essence that helps the customers to connect to the brand. The art of story-telling through use of illustration. Example - SmashMallow
Unique Printing Techniques In publication field, creating an authority, somethings are more exciting than a package boxed in a stylish cover. It must look like an extension to the product, and the product-wrapper must fulfill some criteria to be delivered to the customer and here arises the need to implement the latest print design techniques for different types of material to attain the suitable versatility. The advanced techniques like spot matte & gloss, use of recycled materials are even used in different types of packaging designs.
Customized Fonts Creativeness with lettering is preferred by designers and viewers love that too. Creating a customized typeface for branding purpose can give new dimensions to your brand, in terms of branding. Quirky fonts or alphabets-style can add extra edge and make it stand out from the crowd.