How to get the most of your ad budgets on social media?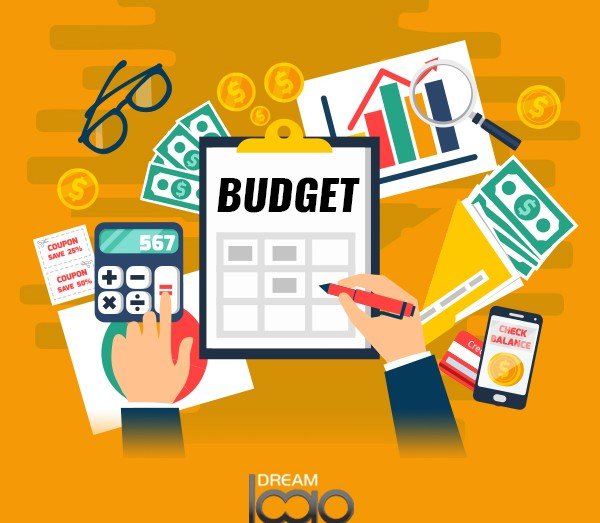 Introduction
If you want to reach new, targeted audiences fast, social media advertising is a must. Organic reach is becoming increasingly difficult, whether you like it or not. It may be impossible to go viral without a little boost in the future. Putting real money on the table can be scary, especially when you have an organic social strategy in place. It is therefore important to be aware of all your options. As an expert in social media advertising services, we will discuss how to maximize your spend on social media ads through various types of advertising.
Types of social media ads
Ads for social media are the direct way to reach your target audience. Your social media marketing efforts can be centered on acquiring new customers or retargeting existing ones. Social networking service offers different types of advertising options to all users. But that does not mean you should use them all.
Choose Your Network Wisely
According to the experts in social media marketing services, if you want to know which networks your target audience prefers, you should also know which networks they use. How do you engage, concentrate, and reach your target group? Check out which ads for social media marketing are performing well for your brand organically and providing better pay per click options for driving traffics to your website. Let's look at how each network advertises.
Facebook ads
Objective
There are three broad types of Facebook ads:
Awareness: Promote brand awareness and increase organic reach.
Consideration: Encourage web traffic, app installations, video views, lead generation, or Facebook Messenger communication.
Conversion: Drive more traffic through your online app, increase sales and leads through your site or app.
Audience considerations
With 2.45 billion monthly active users, Facebook is popular across many demographics. Almost all teenagers use Facebook, and seniors are quickly catching up. For anyone looking to start advertising on social media, Facebook is a great place to start. Users can be directed to your Facebook Page or website by your ads. In addition, you can send them to an Instant Experience customized to their needs. The Facebook mobile app features a full-screen informational or interactive destination page.
Facebook ad types
Facebook offers eight types of ads to help you meet your objectives, and they are:
Photo ads
Videos ad
Stories ad
Carousel ads
Slideshow ads
Collection ads
Messenger ads
Playable ads
Instagram ads
Objective
Instagram is owned by Facebook. Therefore, it is not surprising that Instagram ads share the same three broad goals as Facebook ads:
Awareness
Consideration
Conversion
Audience considerations
Millennials are the most popular users of Instagram. The platform is also popular among Generations Z, and X. Advertising on the platform can be targeted to your ideal audience with custom targeting options just like on Facebook. Defining the behaviors, activities, interests, and demographics of your audiences will help you create lookalike audiences.
Instagram ad types
Instagram ad types are also similar to four of the Facebook ad types:
Photo
Video
Carousel
Collection
Twitter ads
Objective
Three different business objectives are served by Twitter ads:
Awareness: Reach as many people as possible with your advertisement.
Consideration: In this category, you will find ways to increase video views, pre-roll views, app installations, web traffic, engagement, and followers.
Conversion: Encourage users to take action on your app or website.
Audience considerations
In Twitter Ads campaign, approximately two-thirds of addressable audiences are men. Advertisers on Twitter have two options for creating Twitter ads:
Twitter Promote automatically promotes Tweets for you. (Please note that this service is no longer available to new users).
Twitter Ads campaigns allow you to create your own marketing plan based on your objectives.
Snapchat ads
Objective
There are three types of marketing objectives you can achieve with Snapchat ads:
Awareness: Increase brand awareness, promote products and services, and drive traffic to your website and app.
Consideration: Engage your visitors, increase app downloads, video views, and lead generation with your website or app.
Conversions: Increase conversions on your website or sales through your catalog.
Audience considerations
Snapchat has 220 million users younger than 25 years old, making it overwhelmingly popular with youths. The app is used by nearly three-quarters of 18- to 24-year-olds. In contrast, 25% of adults 30- to 49-years-old participate in those activities. Snapchat ads provide you with access to about 60% of the female audience.
Types of Snapchat ads
In order to help you reach your objectives, Snapchat offers six types of ads:
Snap ads
Story ads
Collection ads
Filters
Lenses
Commercials
LinkedIn ads
Objective
You can use LinkedIn ads for three types of marketing objectives:
Awareness: Make your brand or company more well-known.
Consideration: Engage website visitors, increase video views, or drive website traffic.
Conversions: Convert website visitors into leads.
Audience considerations
Compared with the other social media networks in this post, LinkedIn is much more business-oriented. You can target people based on their professional qualifications, such as job title and seniority.
Types of LinkedIn ads
These are the four types of ads you can run on LinkedIn to accomplish your goals:
Sponsored Content
Sponsored InMail
Text Ads
Dynamic Ads
Pinterest ads
Objective
The following six business goals can be achieved by Pinterest ads:
Build brand awareness
Drive traffic to your website
Drive app installs
Drive traffic to specific products
Encourage specific actions on your website
Drive video impressions and increase your video reach
Audience considerations
The number of female users on Pinterest is significantly higher than that of male users.
Types of Pinterest ads
You have a couple of options for promoting your Pinterest ads.
Pinterest Ads Manager
Promote Button
YouTube ads
Objective
Ads on YouTube can help you accomplish the following business objectives:
Collect leads
Drive website traffic
Increase product and improve brand consideration
Build brand awareness and extend your reach
Audience considerations
The majority of YouTube users are male, and the users are well-distributed among age groups up to 65.
Types of YouTube ads
YouTube offers several different types of video ads. As YouTube is owned by Google, you will need a Google Ads account to create YouTube ads.
Skippable in-stream ads
Non-Skippable YouTube ads
Video discovery ads
Bumper Ads
Outstream ads
Masthead ads
Conclusion
Tools like Google Analytics and Hootsuite Impact allow you to measure results across multiple networks at the same time. An excellent way to track social media results and look for great content to promote with social ads is to create a social media report.