5 Possible Changes for the Forthcoming Social Media Marketing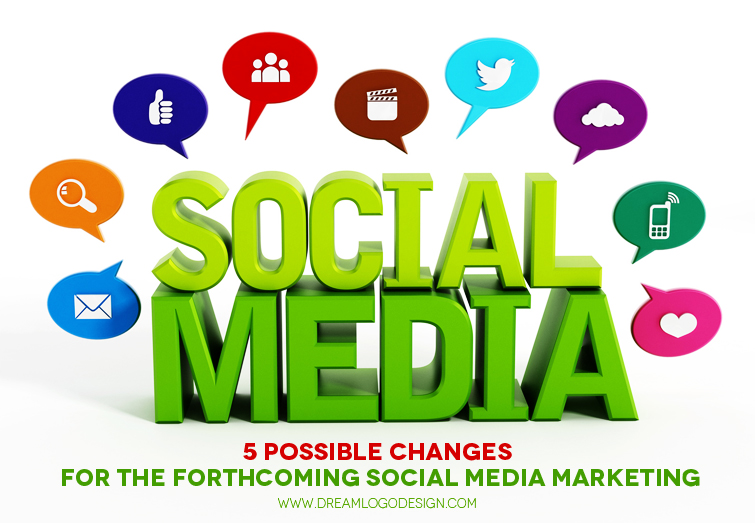 Social media in some ways have become part of our life as for Facebook and Twitter for sharing important events and opinion. Within less than 9 years, these sites have come up with many apps that connect us globally. It's quite usual on our part to think these social sites are continuing to exist in their present form, at most Facebook changes its layout, but it remains same in the view of general viewers. As an internet marketer you can gauge that social media is stepping to adolescent and is open for obtaining more and more exposure for the brand and traffic accumulation. We must be ready to adopt the changes to survive and get the utmost benefit from it.
Let's not start wondering about how the next update will be and how can we post, instead check out five expected change for social media's next phase of advancement:
1. Monopolization of Social Media Sites:
One social platform is Facebook that dominates the social media arena like Google is dominant for the search online from its emergence. So let's take the example of facebook to illustrate the how the changes can be. As we all know facebook has already taken over one of its main competitor (Instagram) and it can also purchase other contender in forthcoming time. Progressively it may happen that all these big platforms combine and morph into a single and serve as platforms for all the requirements.
2. Brand Visibility only for Paid Version
Some of the Social media platforms have started to restrict on the organic display of companies and brands where as they emphasizing more the posts by individual users. Facebook has a different approach for it as to make the feed better for the users. Sooner or later we will see that social bands are getting so less visibility in the organic way they will opt for paid ad for attaining significant reach.
3. Personalization or Individualization for Users
By now most of the social media sites have acknowledged the demand for customization and personalization in their user format. Twitter, FB is giving the users to personalize the feeds that appear. In the forthcoming time may be users will have power to create their own content stipulations.
4. Forte segmentation
With a complete difference to "monopolization", there are greater chances of niche segmentation in the world of social media platforms. We can see the best example is Snapchat that allows the users to share videos, photos along with certain customization functions, personalization satiating the explicit individual social needs. Inclusion of these features will ensure more and more focused users with variety of platform in the social sphere.
5. Streamlining for Platforms
The only lack we find on the social media platforms are in the areas of digital interaction. Though we can take the help of another advanced technique for reaching audience, is through Email marketing services. But integrating features and apps like instant articles, digital assistance by Facebook along with a search option into the apps refrains people from using additional apps on their mobile and tabs becoming one-stop solution for your social platform requirements, though it will be worthwhile for the social sites too.