5 Popular Alternatives to Google Analytics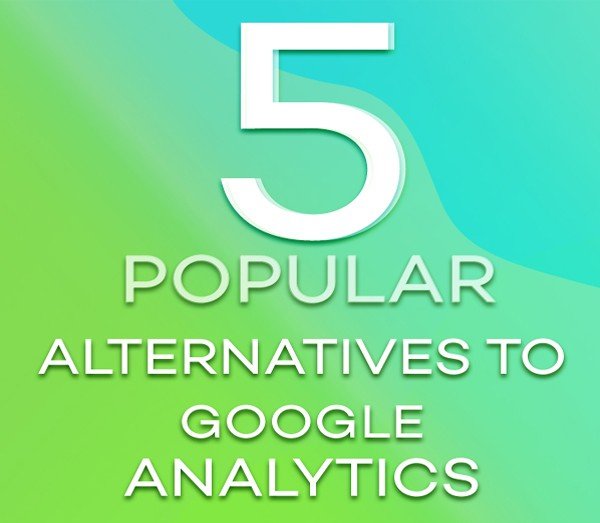 Analytic is crucial for every online marketer because it helps you track website visitors and understand traffic behavior. For any online marketing campaign, it is essential to check and follow the website traffic behavior regularly. Otherwise, you can't improve the way how users interact with your website.
New and established online marketers always go for Google Analytic since it has many useful features. Also, Google Analytics is the most used analytics tool and is incredibly popular in the field of web analytics tool.
However, there are many other analytic tools with dozens of features that you cannot find in Google Analytics. If you don't like Google Analytics because of any reason or you are looking for any other functionality, which is not available in Google Analytics, you can consider trying the following alternatives.
Kissmetrics:
Kissmetrics is widely popular all around the globe, and it is often considered as the best alternative to Google Analytic tool. This tool offers many useful solutions focused on website analytics at the individual level. You can use Kissmetrics to perform various activities, including conversion rate optimization, visitor action tracking, A/B Split testing, data segmentation, and many more. Another critical point is that Kissmetrics offers solutions for mobile applications, Saas, e-commerce platforms, and many more. The only drawback is that the setup process is little complicated, but you can use a handful of plugins for most popular systems.
SE Ranking:
SE Ranking is one of the most popular website analytics tools, apart from Google Analytics. This is a powerful tool which shows a bunch of insights regarding your website traffic. Apart from the standard features like tracking the visitor's location, source, and channels, you can create custom reports with SE Ranking. Also, you can follow the website ranking by using SE Ranking. Some of the other features offered by SE Ranking are competitor analysis, social media analysis, and backlink monitoring. You can also go through the Marketing Plan provided by the SE Ranking. The marketing plan the SE Ranking offers is based on your site analysis, and you can get a detailed insight about your website.
Piwik/Matomo:
Matomo (formerly known as Piwik) is another important alternative to Google Analytics. However, the same is not quite popular because of its slightly tricky setup. Most of its features are available with the paid version. To use the paid version of Matomo, you need to install the software. This is something that you cannot do without basic technical knowledge.
Nevertheless, once installed, Matomo can act as a great alternative to Google Analytics tool. It offers a very informative dashboard with the ability to set and track your goals, plugins for the marketplace, and a database for individual visitors. The support team is always ready to help you, and any concerns are addressed by the support team very quickly.
Woopra:
This is a realtime customer tracking and website analysis tool that offers solutions for product, sales, marketing, and other services. It can track a user across mobile devices at the digital touchpoint and can create a detailed report regarding user behavior. By using Woopra, it is easy to check your critical vital metrics and get an insight as to how your key metrics change over time. You can get a detailed insight into your product usage, purchase behavior changes by location, campaign performance by source, and many more.
Woopra offers two separate subscription options for Small Business Owners and Large Enterprises. Small business plans start from $0, and the Enterprise Edition pricing can be customized according to the specific requirements.
CrazyEgg:
CrazyEgg is a friendly tool that helps marketers track clicks to improve user experience and the conversion rate. CrazyEgg has a unique feature to allow you to track clicks as a heat map. Unlike Google Analytics, which only offers an Overlay report, CrazyEgg offers confetti map as well as a list view report. You can track the number of features by segments like referral source, keyword country, time of the day, and many more. Also, CrazyEgg offers a scroll map report that allows you to track your visitor's scrolling behavior. Comparing to another web analytics tool, CrazyEgg is more affordable as its prices range from $9 to $99 per month.