10 Signs of a Great Web Design Agency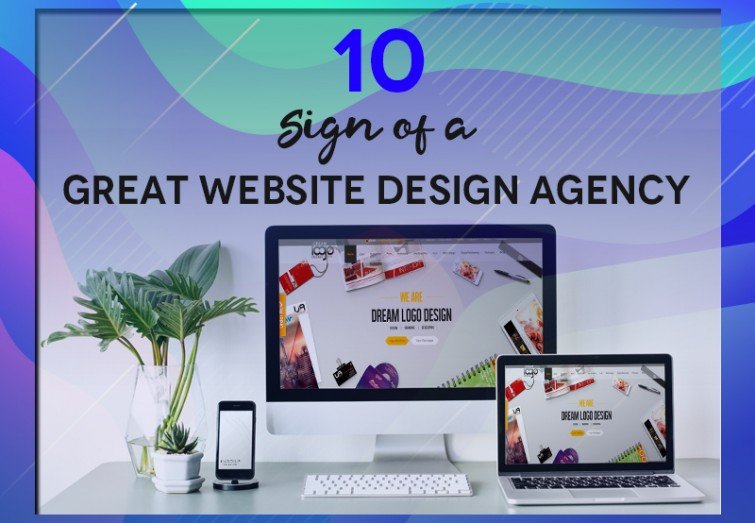 With so many web design agencies out there in the market, it can be an uphill task to figure out which one is the best for you. It is indeed not a decision that you can take lightly just because your website is going to be the face of your business. That's why it's essential for you to know the best qualities of a good
web design agency
. Mentioned below are ten signs of a great web design agency.
Listening to Your Ideas:
An essential quality of a good web design agency is that they look to your care. It is because you are the owner of your business and you understand it better than anyone else. You have the best idea of how to preset it to your potential customers. Therefore, if the web design agency is reluctant to listen to your thoughts, they are probably not interested in putting your ideas into action. You should never work with such an agency as well.
Provide You with Their Innovative Ideas:
Apart from listening to your ideas, a good web design agency should also provide you with their innovative ideas. After all, you should not pay an agency that only follows your views and doesn't put any creativity in the design. A sign of a good web design agency is their creativity. The design agency must be able to produce exciting ideas in front of you.
Help You Create an Optimized Design:
Website design with no marketing element is just like a car with no driver. It may look great, but the website is not going to be useful concerning earning a return on investment (ROI). A good web design agency should have a marketing team that will help them to create an optimized design so that the result is worthy enough to fulfill the marketing goals.
Designing According to the CMS:
You always need a content management system (CMS) to run your website. Without this, your site will be a static one, and you cannot make changes in the same without the help of a web developer. The web design agency should be familiar with the best content management systems and should design a website by keeping a particular CMS in mind.
Responsive Web Design:
As a mobile website has become more popular nowadays and mobile website design has become one of the most important ranking factors in Google, the web design agency should know everything about designing a responsive website. Although in some cases a separate mobile site might have some advantages, responsive design is always a better solution.
Experience in Your Business:
Although this is not a must to have quality, a good website design agency should know every other industry so that they can understand their client's requirement well. If the web design agency has experience about your business, this means they are familiar with what you think necessary for the design. Also, when the web designer has prior experience in working with a client that had the same business as you, he/she can better understand your requirement.
Following the Latest Trend:
The most important you can want from the web design agency is that they work according to the latest design trends. A web design agency should have proper knowledge about what's popular and what is the latest trend because customers do not want to check websites with old designs.
Website Maintenance Services:
In some cases, the web design agency offers a few months of continued service for
website maintenance
to make sure that the website is working while you use it. While this is not a necessary criterion that you should look for when choosing a web design agency, this could be an additional service that you can ask. However, it is essential to ask the web designers to provide you with a detailed website manual so that you can maintain your website yourself.
Expansive Portfolio:
Hiring a web design agency is not a gamble. You need to check their records before hiring them. With that in mind, you need to check their portfolio. A good portfolio is proof that the agency has tremendous experiences with past clients.
Appropriate Pricing:
The most important thing that comes to your mind when choosing a good web design agency is how much will they charge for their service. Although the cost of hiring a web design agency varies widely depending on many different factors, a good web design agency should show you significant logic behind the charges.