10 Innovative Logo Design Tips for Real Estate Businesses in India 2023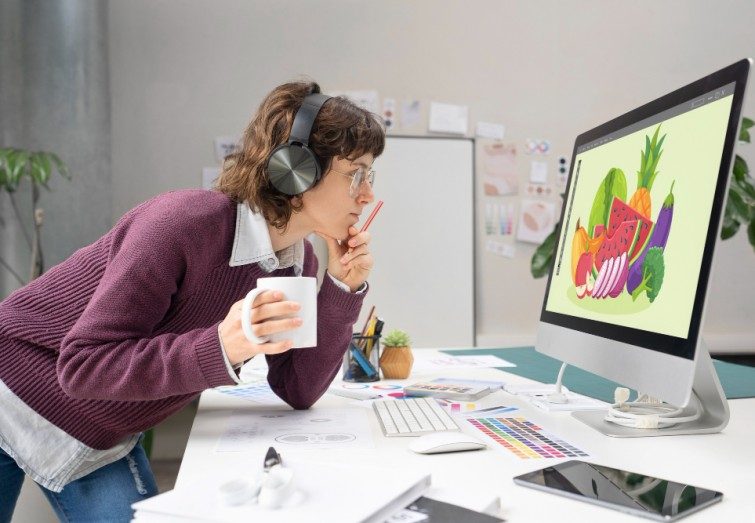 Modern-day real estate businesses in India are competitive in every way. Owners are greatly concerned about improving their brand awareness to influence and attract more customers. One prominent way to attract customers is by designing a good logo for your company, as the logo constitutes the face of your brand. And to create it efficiently, you must follow some important
logo design tips
. Is it hard for you to design an effective logo? One potential option is opting for a
white label logo design
service.It allows you to use relevant logos made by other companies in exchange for a particular fee. Also, you can follow the 10
logo design pointers
provided below to get an effective result.
10 Innovative Logo Design Tips for Real Estate Businesses in India 2023
Sourcing Inspiration for Logo Design
Before getting into creating a logo, it is important to determine where you get the idea from. Creating a memorable logo requires you to keep account of specific elements and is an overwhelming task. To start with the basics, analyze your company profile and the type of service you offer. By going through the company goals, you may be able to find relevant ideas for logo designs. Also, you can consider the location of your operations and the type of customers you serve. Also, following similar brands on social media platforms sometimes provides you with effective
logo design suggestions
.
Understanding your Audience
A brand always has a target set of customers to whom they offer services. Now, while creating a logo, it is important to understand if your design conveys appropriate values and messages to the customers. Knowing your audience helps you determine the inclusion of what subjects, colors, or texts in the logo favor them. For this, you may have to conduct thorough market research. You can also include surveys and interviews to gather opinions and understand emotions. Good consumer knowledge enables you to create a resonating logo and helps maintain long-term relationships with them.
Choose your Color Wisely
A good choice of colorcan be considered one of the most important
logo design strategies
. When you color a real estate logo, there are usually no limitations. Feel free to use any color that seems apt. However, make sure that the colorsreflect your brand values and personality. If we consider Twitter as an example, its entire theme revolves around the blue color. For more than a decade,
Twitter logo designer
 have been consistent with perfecting its iconic blue bird logo. The Twitter bird symbolizes communication and freedom. And the blue colorconveys a sense of safety and security.
Try to be Unique
Today's market is competitive. To make your business stand out in the competition, you need a unique logo. Failing to be different prevents you from attracting your customers' attention. Contrariwise, being different helps you create a memorable business logo. It creates a customer value proposition and makes your brand relevant in the market. Some of the unique
logo design hacks
are brainstorming words, sketching word-based ideas, colors, and design elements, and refining them to perfection. Twitter, as an example, stands out with its unique logo among its contemporary social platforms. Here, the
Twitter logo designers
put more emphasis on pictorial elements than words. The Twitter bird logo is simple yet unique. Through its effective design, it communicates simplicity and representscommunication using meaningful messages that the users send out like a bird's tweet.
Obtain Suitable Logo Design Recommendations
As a designer, you may check other real estate logo designs, but copying them is not a solution. Instead, if you want your business to stand out, your
logo design concepts
must not blend with those already available in the market. Analyzing the logos of popular real estate companies gives you an idea of which designs work with both the market and the audience. For instance, logos made using pyramids, triangles, and box shapes are modern approaches to represent a real estate company. Designers believe these shapes carry the idea of real estate effectively.
Prioritizing Clients over Anything
Considering the client's opinions is one of the most important
logo design tips
for a designer. Before you serve a client, explore and study what type of businesses they have. As a logo designer for a real estate client,making an efficient 
business card logo design
should be your priority. It reflects the personality and ideas of the company you are serving for. And when it reaches the customers, they are able to know exactly about the values and offerings of the real estate company. Also, business clients have specific requirements while designing a logo. So, pay attention and make the design using client inputs.
Avoid Complications while Innovating
Designers are recommended to conduct thorough research about the company they are working with. This will help them find the values, ideas, and messages the company wants to convey through their logo. Such informationis important in creating an innovative and relevant design for them. Effective
logo design insights
consist of creating an initial layout and explaining it to your clients. If they have any suggestions, consider them and apply the necessary changes. Also, do not complicate the logo by putting every possible detail you have. Consider choosing simple fonts, symbols, and colors which illustrate the real estate business effectively.
Considering Providing a Tagline
Taglines in logos can prove to be highly efficient if used appropriately. It helps a brand communicate more about what services and value they offer. Godrej Properties Limited is an example of a renowned Indian real estate company whose tagline reads, 'Jahaankhusiyanbadihotihai' (where happiness grows big). By including this tagline, Godrej provides an enhanced explanation of the value they promise. However, refrain from using a tagline if it does not represent the overall message. Also, avoid implementing a lengthy tagline, as shorter taglines are better at grabbing attention.
Provide Appropriate Contrasting
One of the innovative
logo design secrets
is providing the right amount of contrast to your design. Scientifically proven, efficient contrast helps the brain to identify the image quickly. By varying contrast, a designer is able to distinguish and emphasize different parts of a logo. Viewers are able to gather interest by spotting the design elements easily. Applying proper contrasting may look easy but is a little trickier in practice. Mastering the art of contrasting enables you to let the customers see what you want them to see. Also, applying it prevents your logo from looking excessively plain.
Maintain Authenticity
Around
42% of customers
agree to the fact that a logo is the representation of a brand's personality. Your company logo lets them know about what services you offer. If you have a real estate business, it requires you to design a relatable logo representing the message you want to convey. By righteous implementation of ideas and brand values in the logo, you can improve business authenticity. For example, while making a real estate business
card logo design
, think about representing a house or a building structure. It communicates your brand story to your audience and distinguishes you from others in the industry.
Logo Design Tips We Follow for Making Unique Real Estate BusinessLogos
We Think Different
A real estate business is related to buildings and houses, and designers often use these images in their logos. But at Dream Logo Design, we prefer thinking out of the box. We aim to implement other different figures that give you the feeling of home. It makes your logo unique and sets your brand apart from others in the competition.
Understand your Competition
To make your logo different, we research your industry and explore who you are competing with. Inadequate knowledge of factors like brand offerings and target consumers results in a generic logo. We consider these important factors and accordingly form our design strategies.
Using Diverse Fonts and Typography
One of the most crucial
logo design expert tips
includes the use of appropriate typography that suits your brand better and best. It holds equal importance as that of any image or background color. We justify the use of fonts according to your brand personality. Besides, we conduct random tests and experiments to see which fonts and styles align with your requirements.
Contact Dream Logo Design for Logos and More
Dream Logo Design consists of professionals excelling in different fields. Our unique and effective approaches help you create a strong identity for your brand. Our extensive service offerings consist of posters,book covers, brochure design, replacement logos,
white label logo design
, web design, website upgradation, and many more. All of our services are flexible and come in an affordable price range. So if you are looking for a design agency, Dream Logo Design can be your one-stop platform for fulfilling all design and marketing ventures.
Final Thoughts
A logo for your real estate business is as important as a heart is for a human. Doesn't matter if you are making your own logo or asking for help; the design needs to be effective in every way. Amidst the rising competition, making your logo innovative sets you apart from others in your industry. You can follow the aforementioned innovative
logo design tips
to achieve desired results.