The Top 10 Types of Social Media Content that You Can Create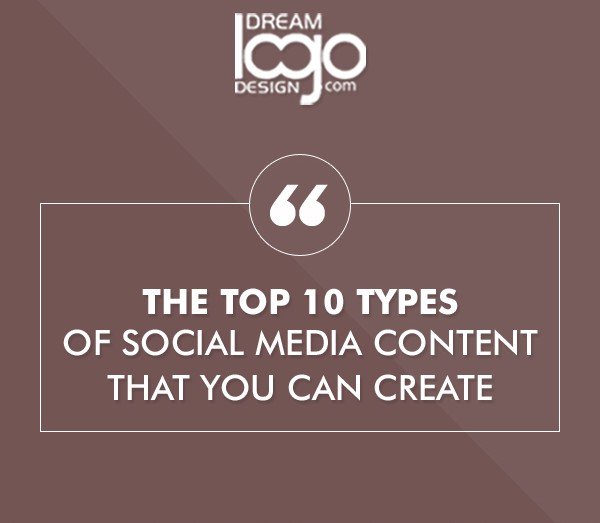 Introduction
The success of your social media strategy depends entirely on the quality of the content you post on social media. However, producing high-quality, effective content is challenging for small businesses. This is a competitive, time-consuming process where you should aim to add value to your customer experience.  Content plan for social media usually includes a variety of content types in order to overcome these hurdles. By including different styles in your marketing strategy, you can create a more engaging experience for your audience.
The Top 10 Types of Social Media Content that You Can Create
Here, we have shortlisted the advantages of each style used by social media and content marketers as the content strategy for social media. Besides, we have discussed how to produce them, and the best social media platforms for them.
Written posts, blogs, articles, guides, and more
Advantages
Your company's expertise and knowledge can be demonstrated in written posts or articles, which can help you to build your credibility.  This can be used as a social media content strategy.
How to produce
You may find it useful to research trending searches when developing this social media content plan. By doing so, you'll gain insight into the questions people ask, giving you ideas about the articles you must write.
Best platforms
It is ideal for long-form articles, like those that are at least 1,500 words, to use LinkedIn and Facebook. You can post a whole piece, a short snippet, or a link to the piece. Twitter is also a good bet, but it has a limited character count, so you can only post links or quotes, which can still drive traffic to your site.
Electronic books (eBooks)
Advantages
A blog post doesn't give as much detail as an eBook, so it helps showcase your expertise in your field. Additionally, ebooks are being produced by far fewer firms than blogs, so you don't have to worry about heavy competition.
How to produce
Ebooks are basically collections of blog posts from the same category, compiled together as chapters. It is important to choose your best content or hire a professional writer who's experienced with writing eBooks.
Best platforms
LinkedIn users join the site to network with colleagues and learn about their job or other interests, making it a good place to share eBooks. The second-best options are Facebook and Twitter.
Links to external content
Advantages
In the case of a writer not being available for a blog post or if your writer is on vacation, you could link to relevant articles, resources, and websites from other reliable sources. Leaders in your industry can also provide excellent content ideas.
How to produce
You can find similar content on different blogs using the keywords you used on your website. You should read every post and browse the site, too. If you follow this guideline, you will avoid sharing articles on social media accounts from sites that might portray your brand negatively.
Best platforms
Any type of content can be marketed using LinkedIn and Facebook, even just providing the link of the content. In addition to LinkedIn and Facebook, you can also use Twitter.
Images
Advantages
It is much easier for users to consume visual content than long-form blogs and articles. There are many apps that let you edit photos, add filters to them, and more on your smartphone, as the camera on these devices is highly advanced.
How to produce
Images and pictures are among the easiest types of content to create. You only need your smartphone or camera to take the picture.
Best platforms
The best platforms for sharing images are Instagram and Pinterest, both of which work well with images. You can also use Facebook, Twitter, LinkedIn, or Snapchat as alternative options. You can also improve engagement and click-throughs by adding images to blog posts and creating copies for social media.
Videos
Advantages
Taking videos is easy and convenient, and they are more engaging than photographs. You can create videos that will drive traffic to your website and encourage sales with how-to guides, video tours, and product updates and demonstrations.
How to produce
 Producing video is difficult as well, just as it is with images. Depending on where you fall on that spectrum, you may need specialized skills and equipment.
Best platforms
Although YouTube is the king of video content, Facebook also has good performance in video content. Instagram is the best option for short videos, even above YouTube.
Video Stories
Advantages
There are thousands of stories on Instagram every day, but they last for 24 hours and then disappear. You can also find them on Instagram, Facebook, and Snapchat. Keeping your users informed about upcoming events, special offers, or other announcements is a great way to keep them engaged. There are truly endless possibilities!
How to produce
In every app on the social network platform, you have the option of posting images or videos. A business can easily create them since high-quality production is not required.
Best platforms
Snapchat, Instagram, and Facebook have popularized this content type and remain to be the most popular.
Live Videos
Advantages
The use of live videos allows audiences that cannot physically attend events to still view them. You can watch live streaming after they end, unlike stories, which are removed after 24 hours.
How to produce
 Live content is readily accessible and convenient to users through social media platforms supporting live content. The preview allows you to see what your audience will see before you go live, so you can be sure everything looks good.
Best platforms
The most popular live streaming social media network is Facebook Live. Other smaller platforms, such as Periscope, may not have as large an audience, but may still be viable.
Infographics
Advantages
Using visuals, infographics illustrate written concepts, explanations, and statistics. When communicating complex ideas, they are especially effective.
How to produce
To create your infographics, you should first create an outline. After completing the outline, your writer and designer can start creating the components and piecing them together.
Best platforms
Both Facebook and LinkedIn are excellent options for infographics while Twitter can be your alternative choice.
Testimonials and reviews
Advantages
Reviews and testimonials are incredibly valuable because people tend to trust other opinions of the customers more than companies own.
How to produce
Get in touch with past clients and ask for a testimonial. The practice of rewarding people for reviews is bad practice, however, since it can lead to dishonesty, and review sites such as Yelp may punish you for it.
Best platforms
Social media sites such as Facebook and LinkedIn are great places to post reviews and testimonials. On business pages, Facebook even provides star ratings.
Announcements
Advantages
By letting people know what's new and noteworthy with your business, you can build hype and alert people to new products, projects, events, and live streams. Readers love getting the inside scoop on their favorite stores and brands!
How to produce
If possible, information should be slowly released. An announcement can be viewed as a series of teasers leading up to some big news.
Best platforms
Keeping in mind that each social network has its own best practices, announcements can be made on Facebook, Instagram, Twitter, LinkedIn, Pinterest, or even through social messaging tools.
Conclusion
To make your brand stand out, save time, and enhance your customer experience, use the features of the social media platforms to weave these content types together. Be creative with your ideas, and don't be afraid to experiment. Your unique audience will help you determine what types of content to provide. There's no way to know what works until you try it!