Illustrating Logos As An Emerging Trend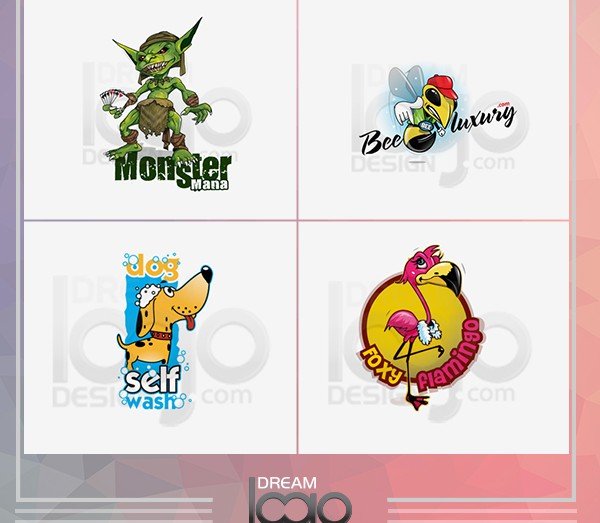 Did you know that illustration is ruling the World today? It gives life to a simple picture and practically helps us to express ourselves through visual graphics. You might have no idea about what it is exactly. Well, to put in simple words, illustration is nothing but an image that helps us to depict, interpret, explain, and decorate words in the newspaper, social media, and books. Today, illustration is a part of almost every sector, especially Photoshop.
With the online media becoming a popular marketplace, Illustrators and designers are in constant use of the tool to create beautiful logos, images, and various other designs. The art of creating logos evolve with time. There are various expert designers available in the market who can create beautiful logos that fit the business and is also eye-catchy that people cannot easily forget.
A good logo designer will help you explore the market and come up with brand new ideas that will rock in the market. A logo is the center of your brand identity. Hence, picking up the newest trend, and creating a masterpiece is not an easy task. Simple play with letters, pixel designs, swooshy people were all a part of logo trends in 2018. We are continually evolving, and Logo creation by Illustrators are the new trend among entrepreneurs.
Types Of Logo Designing That Are Trendy In 2020
The fast-paced life of people with the neverending demand for quality content has paved the way for creating a masterpiece of brand-identity. Logos play a huge role in brand awareness and marketing. However, with the increasing demand, trends frequently change. This 2020, there are a few Logo designing trends that are all over the market.
Minimalism
The minimalist logos has played its part in the market for a few years. The ultra-modern chic logos are eye-catchy and noticeable. Today, a little sense of humor is everything when it comes to creating whimsical logo designs. The visual essence is reduced by the minimalist logos, making it adaptable to any environment or background. The minimalist trend is fun. However, it won't be right for your company if it doesn't match the level.
A Strong Font
When designing a logo for your company, you should know that the logo's design depends upon the font you are willing to use. It's not necessary to use weighty fonts for a simple business logo. You can use the "Times New Roman" font and call it a day. However, there is no harm in getting creative. The art of typography is a significant part of logo designing Technicalities today.
Line Art
Another versatile design that makes your logos popular is line art. The unique look of these logos never lets it lose the charm. The best part about these types of logos is that you can use these on any background. It looks great on any background, which is why line art can still be a trend in 2020.
Broken Box
Another popular trend that has always been in the top list of Logo creation is the geometric boxes. It has its way of working. If you are looking for understated elegance, get your logo in one of the geometric shapes, and you are good to go.
Connect The Dots
Connecting the dots is another way of creating a trendy logo for a business. It is not a new creation, but it has been in existence for a few years and is doing just fine. There are various ways to interpret the logo, the dot intensity, the line joining the dots, choosing the hollow and solid dots, and more. Human resource departments, medical, and tech industries use this type of logos.
Illustrative Logos
Illustration is an art, and only very creative minds can create a masterpiece. Logos are an essential element of branding and marketing your business and business products. The graphic designing and logo creating companies are continually changing as per demands in the business market. An illustration is the newest trend of logo designing in 2020. Although it is in existence for a few years now, it has proved to be working fine with the business companies.
Understanding Illustrative Logo Designs
Unlike the other logotypes of text, geometrical boxes, or any other elements, illustrative logos require a lot of hard work. Hence, the output looks so beautiful. You don't want a boring logo for your art business, do you? Well, illustration retouch takes a lot of time to create a logo that matches a company's requirements. Drawing something beautiful is not enough; you need to match the drawing with accurate colors and text to give it a visual art form. Adobe illustrator is one of the software that is used to make beautiful logos and other graphic designs.
Features Of The Illustrative Logos
There are various features that one requires for composing illustrative logos for business identity.
      Color Scheme: Colors play an active role in grabbing the attention of the viewer. Therefore, a catchy color scheme is one of the important features of the logo. Then again, these logos work best with kid-related content. The illustrations cannot contain any drawing; it must be something that speaks to the viewer. Illustrator logos help the viewer to depict what the company is about, just by viewing the image. When you use multiple colors on your logos, it makes it look more attractive and fun.
      Fonts:When you are creating a visual representation logo for a brand, it is important to select the right font. Fonts hold the future to a brand's success and popularity in the market. In the illustrative industry, the designers use stylish fonts to create a logo for the company. However, too much color and overstyled logo can make a logo look bad. Therefore, using the sources until whatever is needed is a wise choice.
      Style:If you are willing to create an illustrative masterpiece logo, you must know that the style is essential. It is considered as the backbone of a successful logo. Various big companies use illustrative artists to create beautiful designs with artistic styles that help it to stand unique in the market.
Various logo designing companies are using illustrations to create a beautiful trendy logo for big and small companies.